Powerful, Easy to Use, and Affordable.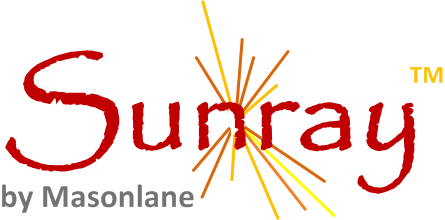 All in one place, accessible whenever, wherever, Sunray is a full featured web-based application aesthetically designed to provide a very easy, intuitive, and visual way to organize, manage, and maintain Pupil Logistics Operations Management requirements.  A complete user's guide is included within the purchased and demo applications.

Districts, Schools, Operations and Transportation Departments
Cost Effective Solution for Pupil Logistics Operations Management
Plan, Analyze, Forecast, and Manage District and School Budget Requirements
Provide Easy Access to Information for Personnel, Parents, and Students
Save Time and Money with Intuitive and User Friendly Web-based Application
Utilize Reports, Graphs, and Visual Map Data
Upload Your Data from Excel Files within the Application
Parent Lookup Website Integration per District and Schools
Cloud-based Web Application that Runs Over the Internet Using a Web-browser
No Software to Install, No Hardware to Maintain, Unlimited User Accounts
Ongoing Product Enhancements, No Setup Charges, Free Support
Affordably Priced at $1,795/year Covers Entire District, Schools, and Departments
Realize ROI within 1st Month of Use

SUNRAY FEATURES
ADMINISTRATION
District Information
District Logo
Personnel, User, and Student Management
Bus Driver Management
iShell Admin Management
Facilities Management

STUDENT MANAGEMENT
Auto Assign Students to Nearest Bus Stop
Configure Distance Settings for District, School, and Ridership Enrollment
Student School Placement and Counts
Dynamic Annual Grade Rollover and Auto Assignment
Search Capabilities by Address to Locate Bus Stops, Routes, Schools, and Zones
Import Student Data via MS Excel/XML (Sunray Formatted Template Provided)

ROUTES and STOPS
Mapping, Routing, and Optimization
Auto Assign Students to Nearest Bus Stop
Turn-by-Turn Directions
Drag and Drop Routes "on-the-fly"
School Building Emergency Evacuation Routes
School Drop Off and Pickup Traffic Flow Maps
Safe Routes to School

ZONES and BOUNDARIES
Create District and School Zones and Boundaries with Distance Calculation Capabilities
Student School Placement and Counts
Configure Distance Settings for District, School, and Ridership Enrollment

SAFE ROUTES to SCHOOL
Walking and Bicycling Safe Routes
Safe Crossing Locations
School Building Emergency Evacuation Routes
School Drop Off and Pickup Traffic Flow Maps

PARENTS and STUDENTS
Parent Lookup Website Integration per District and Schools
Display Announcements and Bulletins
Locate Student's Bus Stop, Routes, School, District, Zones and Boundaries
Field Trips and Activities
Live Traffic and Weather Maps
District Logo Displayed on Parent Lookup Webpages

FLEET MANAGEMENT
GPS Tracking Integration with Followmee
Bus Inventory Management

MAPS
OpenStreetMap MapQuest
Google Maps and Analytics
Live Traffic and Weather Layers

REPORTS
Filtered Reporting
Bus Stops
Routes
Boundaries
Zones
Turn-by-Turn Directions

DASHBOARD
Graphs and Statistics
Student Grade Count
Route Assignment and Performance
Student Distance to School
Stop Assignment Percentage
Live Traffic and Weather Map
Breakout Dashboard Capabilities per iShell

HELP
System Announcements
Support Contact
User's Guides and Video Tutorials

APPLICATION PROVISIONS
iShell – Independent Shells
Automatic Grade Rollover
Forecasting and Planning
Simulation and Test
Field Trips and Activities
Route Optimization

DATA IMPORTING
Export Student Data from your System via MS Excel or CSV File Format
Sunray MS Excel/XML Formatted Template provided for Importing

SYSYTEM REQUIREMENTS
Sunray is Subscription based at $1,795 annually as a 100% SaaS Cloud Web-based Application, which only requires Internet Access and a Web Browser to use.
No Software to Install
No Server Hardware to Maintain

iShell
Masonlane has developed and programmed into the Sunray application a new technology feature that is called Independent Shells (iShells), which essentially provides the capabilities to build environments that are completely separate from each other.  

With iShells, schools and districts can create the current school year, forecast for next year, work on summer school, setup a simulation area, or build field trips and activities, all separate from one another, while remaining within the Sunray application.

Each iShell has its own Dashboard view which provides graphs, charts, and statistics, as well as, a very easy way to move from iShell to iShell simply by selecting from a list.  The iShell development allows for the creation of any desired work area, with no restrictions or additional costs.
Price: $1,795 yearly

Suitable for Large and Small Districts and Organizations

Up and Running within Minutes! | No Setup Charges | Free Support

 * The Sunray web-based application is a 100% Software as a Service (SaaS) product and we've incorporated that same model into our purchasing process.  In order to purchase, simply click on the Purchase link, choose method of payment (Paypal or Purchase Order), and submit.  Within a few minutes you will be emailed your confirmation receipt along with Login credentials and the Sunray application is ready for use.  There are no sales people involved, no hardware or software to install, no lengthy training sessions, and most importantly no waiting.