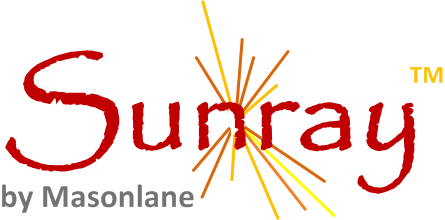 Built for every District, School, Operations and Transportation Departments.

Sunray is an all web-based Pupil Logistics Operations Management application suitable for District Offices, Schools, and Operations and Transportation Departments. Offering an efficient and cost effective solution to easily plan, manage, organize, and forecast all of your pupil logistics operations requirements. Up and running in minutes, no software to install, unlimited user accounts, no setup charges, and free support.  Sunray is intuitive and user friendly, which allows staff and personnel to use the application immediately. A Sunray User's Guide is provided.   And best of all $1,795 per year covers all of the Schools and Departments, within the District. 
More about Sunray's features.

Price: $1,795 yearly

Suitable for Large and Small Districts and Organizations

Up and Running within Minutes! | No Setup Charges | Free Support

"Lake Local School District has used Masonlane's Sunray application for the past 5 years.We are so pleased with the effort and the dollar savings over this time, and our initial investment (ROI) was realized during the first several months of use. This year, using Masonlane's Sunray application, Lake Local School District revamped and rerouted all of our bus routes without any problems. They continue to provide a high level of service with the lowest cost." read more..

- Chris Eliopoulos This email address is being protected from spambots. You need JavaScript enabled to view it. , Director of Operations at Lake Local School District
"As a Transportation Supervisor, for Mapleton Local Schools in Ohio, we had been looking for a new program, my Superintendent got an email from Masonlane regarding the features of Sunray.  I immediately emailed Masonlane and got a response right back, with a  small example to try.  Shortly after evaluating Sunray we purchased the application, and have found that it is the most cost  reasonable and user friendly program that we have ever used.  Masonlane support has been very helpful, and any problems or issues that I may have had they were right on it, and I had the answer later that day or first thing in the morning.  They have just been wonderful to work with.  If your school is looking to purchase a routing system I would recommend Masonlane's Sunray 100 percent.  It has made my life and job so much better."
- Tammy Reynolds This email address is being protected from spambots. You need JavaScript enabled to view it. , Transportation/Maintenance at Mapleton Local Schools