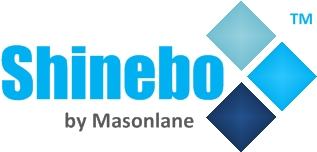 Thank you for your interest in purchasing the Shinebox - Small Business Management application.  Currently there are two subscription methods, an annual payment of $595/year, or monthly for $49/month.  Please select your desired option below.

1. Purchase annually $595/year with PayPal™ by clicking on the subscribe button

OR

2. Purchase monthly $49/month with PayPal™ by clicking on the subscribe button
You will be taken to PayPal™ secured payment page. If you already have a PayPal™ account then simply login and make your payment. Or, you may purchase by a credit/debit card. Fill out the necessary form with your information and purchase.

Once payment has been received, a verification receipt will be sent to your email with account and login information. You will be able to login to the Shinebox web-based application by clicking on the 'LOGIN' tab at the top of any of Masonlane's web pages.
With PayPal™, you'll check out lightning-fast and easily without sharing your financial info with the merchant. Link your bank account, credit card, and debit card to your PayPal wallet, then pay however you choose.